How Bucket Studio works with clients.
Bucket provides services and community to enable digital professionals to be more successful with connected digital experiences (CX/UX).
Connected UX is any digital touchpoint—from a product to a site to a contextual user flow—that requires orchestrating assets across multiple systems of record and, usually, multiple channels. CX here usually refers to the overall system, the UX to the particulars.
Popular examples of connected experience include Disney's Magic Band and Sephora's customer-to-customer messaging interface (credit: Bryan Malezsyk).
Personalization is a set of techniques and technologies for delivering a variety of connected experiences celebrated for their effectiveness.
An experience that uses customer data and understanding to frame, guide, extend, and enhance interactions based on that person's history, preferences, context, and intent.

—James McCormick, Forrester (2017)
It includes everything from notifications to recommenders, dynamic content modules to bots, and test-and-learn practices.
Popular examples of personalized experiences includes Spotify's algorithmically-generated music playlists, Amazon's product recommendations, StitchFix, and Netflix's user interface.
Personalization is hard, essential, and evolving fast. (Disagree?) It's also part of a broader business trend.
Organizations today are seeking competitive advantage by becoming more user-centric and performance-focused across everything they do.
Part of that involves implementing robust, complex marketing technology. Another part involves finding new ways to measure, enhance, and systematize the value they bring their customers.
Bucket can accelerate your digital capabilities each way.
We deliver strategy, execution, and analysis to make digital business efforts a success.
Overview
Bucket Studio is a boutique UX/CX practice dedicated to better personalization and connected experiences for digital professionals.
Across services, product, and community offerings, Bucket delivers high-performing, well-orchestrated customer experiences that users love and businesses envy—in every setting, at any scale, or any budget.
Bucket Studio delivers connected customer experiences, from:
1. small-squad design sprints with attention to performance measurement and optimization; to
2. proofs-of-concept that hatch personalization-driven programs and products; and to
3. hands-on implementation of a content marketing "factory floor," yielding recurring business results across the customer lifecycle in a flywheel effect.
Offering & Featured Services
Bucket provides a range of services key to realizing the connected CX business opportunity.
PRODUCTS, EXPERIENCES, and PROOFS OF CONCEPT: Bucket designs for a full array of digital touchpoints, from sites and apps to emerging content formats, channels, and user interfaces. We mobilize small squads to accelerate test-and-learn insights in your digital setting.
STRATEGY and MANAGEMENT CONSULTING: Personalization is a daunting area of marketing technology. We assess and evaluate the shape of your business opportunity with personalized experience. Combined with our community services, Bucket Studio provides niche expertise in driving measurable results, brand differentiation, and clear direction for connected experience—finding the right fit for you across customization, automation, and personalization in your customer touchpoints.
CONTENT OPERATIONS: Content is critical. All businesses have a stake in a more compelling customer experience, no matter the size, and content must perform. For content-focused clients, Bucket can tune and accelerate their business flywheel and their sales and marketing automation machines by focusing on making the most of content—and orchestrating high-performing user flows across the customer journey.
Why Bucket?
Bucket's principal and teams have conducted countless projects across numerous sectors and in many challenging works settings, working for some of the more signature brands on the planet.
See our testimonials on this site, request more that are available only offline, and connect with Jeffrey MacIntyre on LinkedIn to see many more.
Bucket is genuinely independent and positioned to advise you judiciously.

Apart from that, here are 3 factors that distinguish us from competitors in our domain:
Content subject matter expertise, the x-factor in personalization work. We understand how design and context impacts content ROI.

Information sciences rigor. In short, AI needs IA. Algorithms rely on architecture. We deliver a "smart" UX that weaponizes structured data.

Product-centric savvy in Bucket's own progressive personalization technique, closing the competitive gap and revealing incremental business opportunity, creating value even through modest efforts.
See our thought leadership below to get a fuller taste of Bucket's unique POV and approach.
Q. Can Bucket help me

A. Yes. Read on.
Aside from consulting, Bucket is committed to providing community resources to help enable organizations of all shapes and sizes to become more competitive and data-informed in their digital practices.
Watch this space for some exciting developments.
Stay tuned by subscribing to our newsletter, which treats subjects like this one, below.
The 3 keys to assessing business opportunity from connected CX.
Connected CX can increase revenues and impact KPIs. But how do you best scope that opportunity? The key to your team's success with connected experience is closer at hand than you may realize. The following aren't merely provocations—this is what we see unfolding in the market across brands large and small.
Budget is not your blocker. (Poor scoping will be.) There are a raft of well-regarded solutions outside the pricey enterprise tier of marketing automation and content management vendors, including suite products as well as standalone free or freemium ones. Personalization and marketing automation are no longer upmarket technologies.
"The right content to the right person at the right time" is the most dangerous catchphrase in connected experience. Why? Because it grossly simplifies a complex set of decisions.
While the tools are increasingly accessible and easy to use, the actual strategy and mechanics of personalized UX—what to tailor, for whom, and when—remain daunting. This is where expertise has value, and some seek external guidance.
The great challenges for personalized experiences today relate largely to trust, empathy, and thoughtfulness. Where design thinking and research is applied, personalized UX can thrive.
Between jobs-to-be-done and customer journeys, design can ensure the best feedback loop and a most user-centered approach: delivering holistic balance in your program, while driving business results.
(As a related bonus, traditional information architecture has already solved some of the most challenging decisions for how to decide what content to personalize.)

Jeffrey MacIntyre, Principal
An independent content-focused strategy consultant, and avowed information sciences obsessive, Jeffrey works at the crossroads of product development, user experience, and information sciences.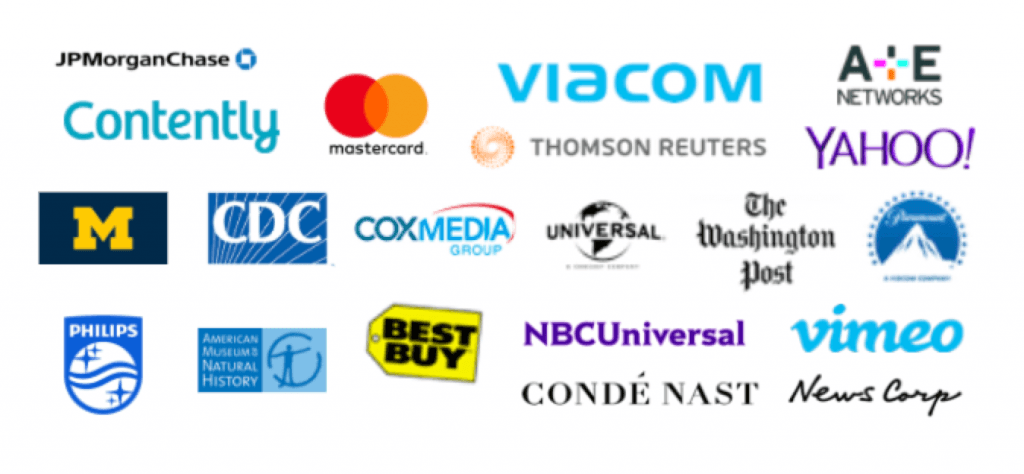 His byline has appeared in WIRED, the New York Times, among many other publications. Jeffrey is also a founding member of the Consortium of Personalization Professionals. He has spoken and workshopped widely at conferences in North America and Europe.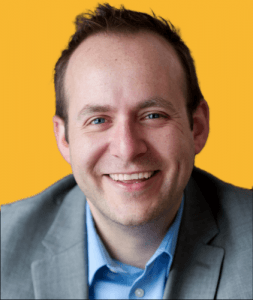 Predicate, his original consultancy, was founded in 2008; Bucket is new to late 2016.
Predicate's focus is to define content offerings and product strategies. Bucket's approach is to help organizations grapple with personalization, marketing automation, and content operations.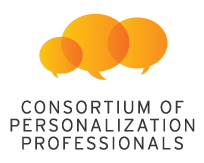 His consulting, speaking, and advisory work spans cultural institutions, startups, and the Fortune 50.
We're veterans of large- and small-team projects (many times over).
We also thrive in working with tight-knit teams, doing guerrilla design.
Bucket regularly taps subject matter experts across major digital disciplines to form purpose-built teams for special assignments, from designers and developers to SEO and technology-specific specialists. Our network of fellow independents spans New York, the U.S., and abroad. We'd be happy to hear about your needs and work from there to assemble the key resources.
This is a sampling. We work directly with clients and also partner with agencies and other parties.
For more project highlights, see Predicate's track record.

Stay in the loop with Bucket's efforts, and we'll do our best to provide assistance—incorporating tips and techniques on ways to address challenges you share with us (anonymously, of course) through our existing speaking and publishing activities.
—How to uncover business opportunity in personalized experience

—How to design for personalized experience

—How to get started with personalization

—Where to get started with personalization or marketing automation

—How to master connected CX in a large organization
Feed us your best ideas.
Want to connect on something specific? Book a time to talk today or find us on Twitter.
Selected workshops & talks

Creating Connected Experiences 

MarTech Boston | 16 October 2018
Stop acquiring more marketing technology and start better connecting it to your digital customer experiences. This event will help you realize the full potential of your existing martech investment by better aligning it to your customer experience strategy and digital execution.

Recent interviews & panels
THE BIG WEB SHOW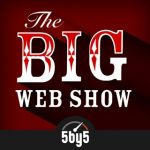 with Jeffrey Zeldman | 18 October 2018
#180: Where AI Meets IA: Improving Digital Personalization with Jeffrey MacIntyre
No, really. People say swell things.
Further testimonials are available by request and via LinkedIn.
"Jeffrey brought the exact perspective that our company needed ... a focus on illustrating how industry-standard metadata could improve product definition, feature development, and programming .... The results of his work provided our teams with a new viewpoint on how they might best organize themselves and unlock product opportunity with the Vimeo content library—past, present, and future."
"He is a joy to work with, and earns the trusted advisor role with clients by demonstrating profound listening and interpretive capabilities. This one goes to eleven."
"Jeff MacIntyre possesses the rare ability to contribute big-picture thinking coupled with the ability to parse the most granular elements of a project."
"He is truly a content, metadata and information architecture guru, thinking creatively past the many technical, legal and cultural challenges to propose clever, marketable product strategies to exploit the back-catalog. He is a joy to work with, and due to his rich professional experience, someone who deeply understands media and where it needs to go today."
We were really nascent with our product marketing, and then we called Jeff.

After identifying key opportunities across our customer journey, he helped us pilot and standardize test-and-learn marketing campaigns. He did highly tactical work in our email channel, moving from campaigns to automations, while maintaining a strategic view on CAC and LTV.

He delivered results across a series of initial campaigns with mid-five-figure reach. We saw in one campaign conversions at 70% on 35% open rates. He included a full and transparent debrief report assessing the performance of his marketing work. I credit him with successfully demonstrating the impact that data-driven product marketing can bring. He brought not just strategy but executional chops.

It's easy to recommend Bucket Studio and Jeff for:
—aligning customer experience with product marketing strategy
—kickstarting your marketing automation machine
—ongoing coaching and support
Read Bucket List, our newsletter.
It's easy to dial up a videoconference and I enjoy meeting new folks and learning about their challenges. I would love to hear from you.
Looking forward to it!
Jeffrey MacIntyre
Book a meeting now
Email us today
Email us at hello@bucket.studio or use this form.
We'll get back to you at our earliest convenience.
Ring us soon
Kindly leave a detailed message if we are unable to pick up.
Or consider using our do-it-yourself scheduling service to instantly schedule a call.
Visit our office
Bucket Holdings in based in New York, with offices in the bucolic Hudson Valley, about one hour from Manhattan's Grand Central Station.
Bucket Holdings

291 Main Street

Beacon, NY 12508
We're in the lovely old post office building, a cherished local landmark.