PLAY IN TRAFFIC: The Secret Power of Taxonomy Crosswalks


An upcoming webinar and AMA session by Bucket Studio, exclusively free for Content Science workshop attendees!
Aligning vocabularies and data sets for fun and profit, the crosswalk way.

For 20 years I've been successfully playing in traffic (with crosswalks 🤠) and finding them to be the sweet spot in many business, design, and technology challenges.

Join me for an informative deep-dive into compelling applications for crosswalks in your taxonomy practice.

For product, marketing, technology, and design professionals familiar with taxonomy management basics.

Sign up above if interested and we will discuss the best ways to prepare for a productive session for all participants.
Welcome to what's next in your digital business evolution.
You're in a digital transformation.
You have tough questions. How can you:
Beware the personalization gap.
Personalization software is immensely powerful, yet it requires poise to use effectively and safely at scale.
Strategy, design, and fast-track results from connected experiences.
Bucket Studio delivers strategy, execution, and analysis to make those digital business efforts a success.
We are a boutique UX and product practice dedicated to better personalization and connected experiences for digital professionals.
We believe in the beauty of design constraints.
We specialize in "shovel-ready" solutions that can be swiftly shipped, no matter your budget, technology, or resource level.
Connected UX is any digital touchpoint—from a product to a site to a contextual user flow—that requires orchestrating assets across multiple systems of record and, usually, multiple channels. CX here usually refers to the overall system, the UX to the particulars.
Popular examples of connected experience include Disney's Magic Band and Sephora's customer-to-customer messaging interface (credit: Bryan Malezsyk).
Personalization is a set of techniques and technologies for delivering a variety of connected experiences celebrated for their effectiveness.
An experience that uses customer data and understanding to frame, guide, extend, and enhance interactions based on that person's history, preferences, context, and intent.

—James McCormick, Forrester (2017)
It includes everything from notifications to recommenders, dynamic content modules to bots, and test-and-learn practices.
Popular examples of personalized experiences includes Spotify's algorithmically-generated music playlists, Amazon's product recommendations, StitchFix, and Netflix's user interface.
Personalization is hard, essential, and evolving fast. (Disagree?) It's also part of a broader business trend.
Organizations today are seeking competitive advantage by becoming more user-centric and performance-focused across everything they do.
Part of that involves implementing robust, complex marketing technology. Another part involves finding new ways to measure, enhance, and systematize the value they bring their customers.
Bucket can accelerate your digital capabilities each way.
An independent content-focused strategy consultant, and avowed information sciences obsessive, Jeffrey works at the crossroads of product development, user experience, and information sciences.
His byline has appeared in WIRED, the New York Times, among many other publications. Jeffrey is also a founding member of the Consortium of Personalization Professionals. He has spoken and workshopped widely at conferences in North America and Europe.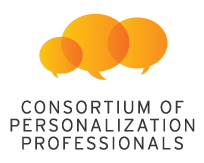 His clients include the American Museum of Natural History, Best Buy, Centers for Disease Control & Prevention, Condé Nast, Consumer Reports, JP Morgan Chase, Mailchimp, Mastercard, NBCUniversal, News Corporation, Philips, Thomson Reuters, UNICEF, Universal Music, University of Michigan, Viacom, Vimeo, and Yahoo!

Predicate, his original consultancy, was founded in 2008; Bucket is new to late 2016.
Predicate's focus is to define content offerings and product strategies. Bucket's approach is to help organizations grapple with personalization, marketing automation, and content operations.
His consulting, speaking, and advisory work spans cultural institutions, startups, and the Fortune 50.
Stay in the loop with Bucket's efforts, and we'll do our best to provide assistance—incorporating tips and techniques on ways to address challenges you share with us (anonymously, of course) through our existing speaking and publishing activities.
—How to uncover business opportunity in personalized experience

—How to design for personalized experience

—How to get started with personalization

—Where to get started with personalization or marketing automation

—How to master connected CX in a large organization
Feed us your best ideas.
Want to connect on something specific? Book a time to talk today or find us on Twitter.
Selected workshops & talks
What folks say. Bucket Studio in the conversation online.
A great presentation on #personalization by @ColinEags and @jeffmacintyre today at KM Showcase in Arlington #kmshow pic.twitter.com/CNCW7En9D9

— Jamie Muskopf (@MindAtWerk) March 5, 2020
I like the internal #personas of critic, skeptic, pundit, pragmatist, and box checker. #kmshowcase #kmshow https://t.co/xNeKsP9reM

— Dr. Liz Herman (@dr_herman) March 4, 2020
Why should we care about #personalization? Because our clients do! #contentstrategy #UX @jeffmacintyre of
@ThisIBucket at
@SCPublicSector pic.twitter.com/Vl1cTN1cK3

— UXPA DC Chapter (@uxpadc) April 12, 2018
Workshoppin' away with @BryanFromBoston and @jeffmacintyre at @MarTechConf #martechconf pic.twitter.com/WlbTcZMkwx

— jeff cram (@jeffcram) October 1, 2018
Listen to @arockley, @jeffmacintyre, @heinz, and @MarieGirard do a #ContentStrategy deep dive, skills needed, and how the practice is similar and how it differs across the content landscape. https://t.co/UsgqhNws6z

— Rahel (wash your hands) Bailie (@rahelab) May 28, 2019
So much fun listening to @jeffmacintyre wit & wisdom on Personalization POV (brands need to design one) #jc-ux meetup TY @orangelemons52

— Lawrence Lipkin (@lawrencelipkin) November 16, 2017
It was a true pleasure to moderate a panel of really fun, smart peeps at our second UX Content Design NYC Meetup event last night! Thank you @tamara Mindy Gold @jeffmacintyre and Michael Parrish DuDell for your expert insights to m…https://t.co/6AVzgxnc3c https://t.co/5VtF8aldyA

— katiedel (@katiedel) December 14, 2018
The 2018 Boston @MarTechConf is off to a great start w/ Creating Connected Experiences (eg Personalization) w/ @BryanFromBoston & @jeffmacintyre, then met @chiefmartec at @SASsoftware booth. #martech #martechconf pic.twitter.com/hfGuCOeg0A

— Mark Korey (@markkorey) October 1, 2018
Connecting the dots-content strategy to personalization w/ IA & UX-with @jeffmacintyre! Thanks @fearlessbmore & @betamore. pic.twitter.com/PVKUhkphTt

— Baltimore UX Meetup (@BaltimoreUX) October 25, 2018
You don't need personalisation | @jeffmacintyre: "In #personalisation, there's a zoology of naysayers and the things they naysay. Just the same, it's critical to engage constructively with dissenting views." https://t.co/dQ05XvARQr #ux #uxdesign #userexperience pic.twitter.com/yUF11JXpFG

— User Viewing (@UserViewing) October 22, 2019
Fascinating read on personalization in product design. It's rather long, but definitely worth your time if you ever plan on creating personalized UX

"Progressive Personalization: Designing a Better Personalized Experience" @jeffmacintyre https://t.co/Anvoft7h9b

— The Life Of Ty (@tsmorro) December 23, 2017
Personalization is a fought over buzzword. What happens when you say "Yea, but we don't need it" @jeffmacintyre https://t.co/umYZlitmIi

— dscout (@dscout) August 18, 2017
Dense and worth it: @jeffmacintyre unpacks the UX challenges in product personalization—and the stakes if we fail. https://t.co/19jU8ANZfM

— zeldman (@zeldman) July 28, 2017
Notifications schemes are raw or cooked: https://t.co/XRiqDBXUtA via @jeffmacintyre #UX

The triumph of product-centered versus user-centered priorities. pic.twitter.com/kBKDR6xLlE

— Eric Boduch (@eboduch) August 16, 2019
"Our professional existence is staked on one particular stock in trade: the ability to reason out the real contents of that black box filled with lorem ipsum." Ten years ago, @jeffmacintyre shared his thoughts on what it means to be a content strategist. https://t.co/445JBJ5DlE pic.twitter.com/bfvZncaKKP

— Brain Traffic (@BrainTraffic) December 17, 2018
What does 2020 hold for marketing and CX? Hear from experts @jeffmacintyre of @ThisIsBucket, @susanealdrich, @Hyken, @draab of @CDPInstitute, @DomNicastro of @CMSWire, @omnitalk, @skingstone of @451Research & @AHzimmerman of @Evergage https://t.co/H7alFcgjrq pic.twitter.com/l6krAHUf3U

— Evergage, A Salesforce Company (@Evergage) December 23, 2019
Readers are loving "Mastering One Voice"! Thank you @jeffmacintyre for your review!

Visit https://t.co/gc6LQL6G6B to learn more and to get your copy today! pic.twitter.com/yE9fY6vBq4 — Upland Kapost (@kapost) February 26, 2020
Leading expert @jeffmacintyre's #KMShowcase2020 session will help you lean into your organization's #personalization and #optimization efforts by taking your #taxonomy skills in a fresh direction. Register today! https://t.co/bKhG8AR5EM pic.twitter.com/YFcL0Jp2UV

— Enterprise Knowledge (@EKConsulting) February 21, 2020
An amazing day yesterday in Boston with The Consortium of #Personalization Professionals. Big thanks CPP fellows @AmandaShiga @mara_low @jeffmacintyre @ColinEags @mrcruce @kpnichols @larsbirkholm @jeffcram An amazing, deep, and multi-faceted conversation! https://t.co/SV3IlabuLM

— John Berndt (@rjohnberndt) February 13, 2020
All, take this seriously, Jeff is a talented and major thinker on these topics...! https://t.co/WEqXL3gC1i

— John Berndt (@rjohnberndt) October 22, 2017
In Baltimore Oct. 25? Don't miss "Design for Personalization: Or, Never Send a Marketer or Engineer to Do a UXer's Job," featuring the brilliant @jeffmacintyre of @ThisIsBucket Studio – master of personalized product opportunity.https://t.co/8SYj90G0wW

— zeldman (@zeldman) October 17, 2018